Passport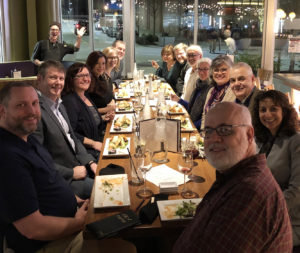 When will the meetups occur?
Please sign up for the monthly newsletter for details on the monthly meetups.
When will each restaurant offer a prix fixe dinner?
Prix fixe dinners available for $21.95 at Anatolia, Americano, Bavarian Bierhaus, Madera (Feb. 18-March 24), Sindoor and Table 3 (March 11-24). Please call in advance for reservations.
Can two people go out with their passports and each get a sample?
Yes. Each passport gets one sample.
How do I get my Gigamunch meal? (For first time passport holders)
For Gigamunch meal, go to: https://eatgigamunch.com/passport
Contact:  hello@nationsinourneighborhood.com
Please note, we do not offer replacements for a lost passport.
Showing the single result