Passport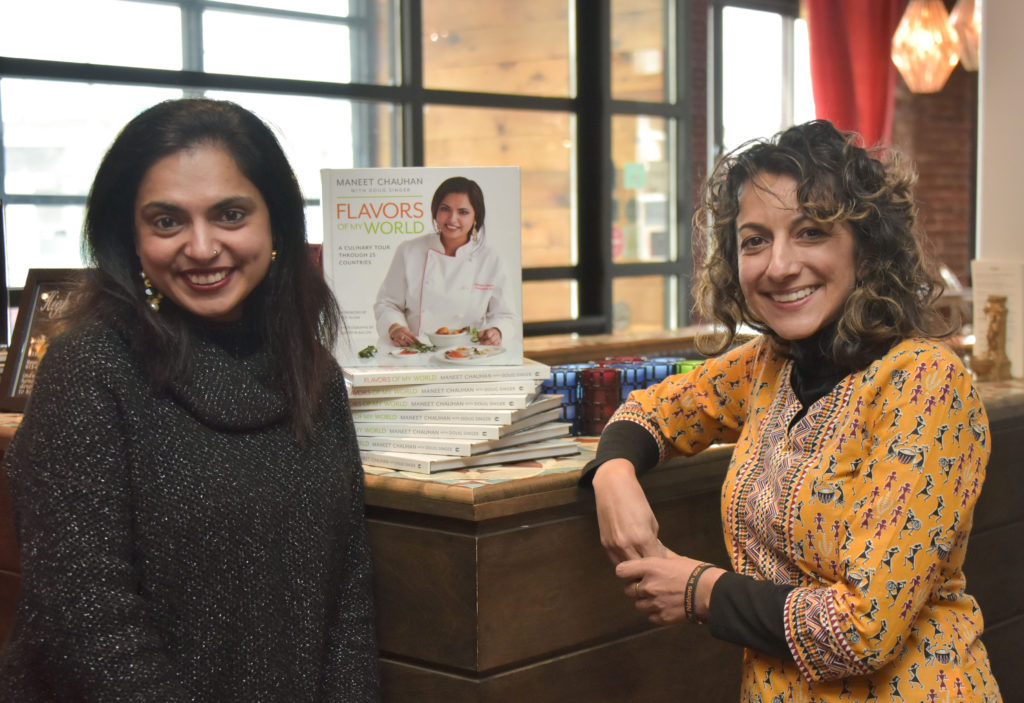 The Passport to the Nations in Our Neighborhood is a self guided food tour. The "passport" lists all participating restaurants where you can go anytime during the listed date range and get a chef's sample. Please order off the menu to show your full support of Nashville's great ethnic dining. (Pictured: Maneet Chauhan at Chauhan Ale & Masala House with Renuka Christoph)

When will the next food tour occur?
The next tour will take place June 2 – Aug. 12. Pre-purchase here for a discount.

How do I get my Gigamunch meal? (For first time passport holders)
For Gigamunch meal, go to: https://eatgigamunch.com/passport
Contact:  hello@nationsinourneighborhood.com
Please note, we do not offer replacements for a lost passport.
Showing the single result