Ethnic apparel, exotic fabrics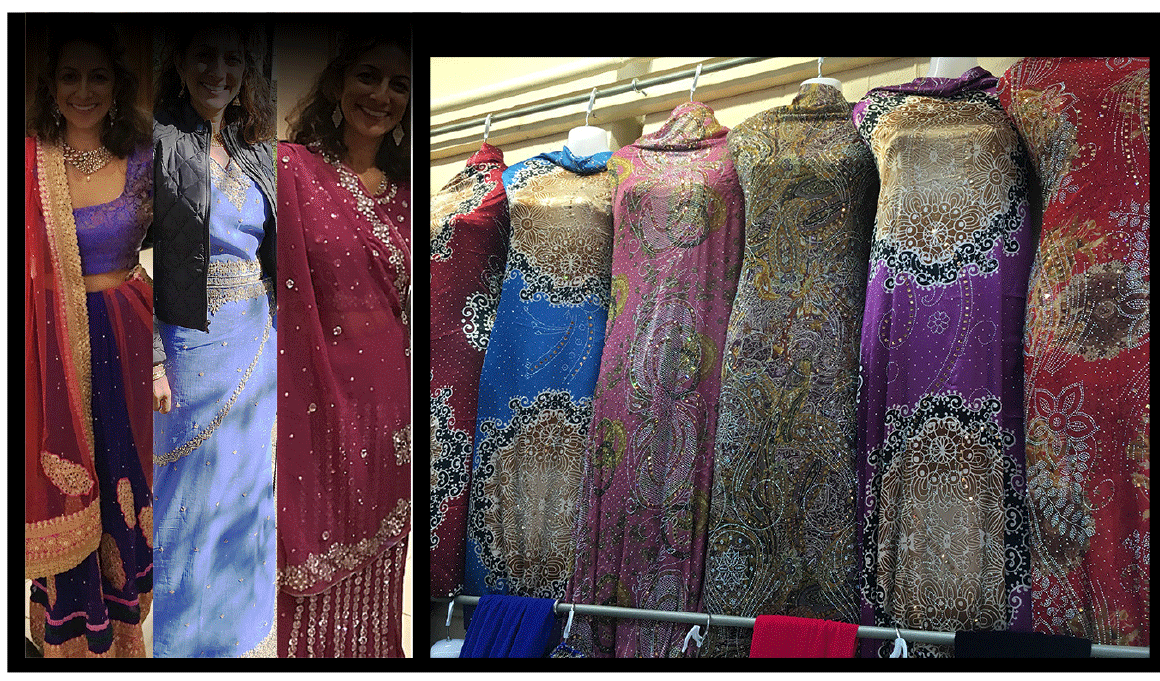 Shopping for distinct eveningwear, where there won't be any duplicates?
Head to Shoba's or Malak Jewerly, both on Nolensville Road. Malak offers the fashions of the middle east with intricately embroidered and sequenced fabrics. Colorful designs adorn the walls. They are imported from Dubai and range from $100.00-$300.00. An in-house tailor can custom design gowns, two piece formalwear, tops and more.
Indian attire can be found at Shoba's. Find saris, salwar kameez outfits and langhas. Saris are eight yards of fabric, elegantly wrapped around a petti coat and fitted "blouse." A salwar kameez is a stately top and pants, simply defined. A langha is a two piece outfit. Fabrics are stunning with distinct patterns, textures and colors, ranging from casual to chic elegance.